Let Us Do The Work!
Sit back, relax and let us take the stress out your move. Proper packing is critically important. To ensure that your belongings come out of the moving truck in just as good shape as they went in, we use specially designed boxes made to eliminate any chance of damage. All our boxes are new, we have smaller boxes to accommodate heavier items and larger ones for light items.
We have special boxes to hold your DVD's, books, electronics kitchen items and clothing. Our trained and professional movers will carefully wrap and pack all your belongings room by room in specially designed boxes and crate all delicate furniture in cardboard. We also offer unpacking services and you can be sure you will find all your belongings exactly as you left them.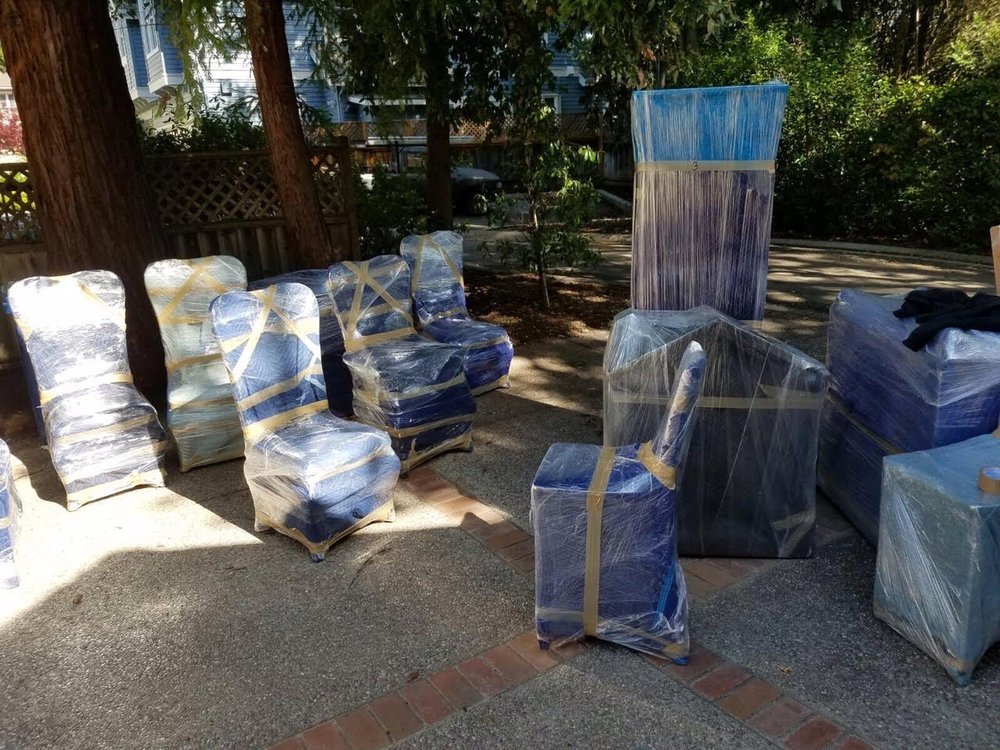 Packing Options:
Full Packing – Our professional movers will pack and crate absolutely all your items from the smallest to the major. We will arrive with all the materials needed – Boxes, tape, paper, cardboard, shrink wrap, bubble wrap, etc.
Kitchen Packing – Our professional movers will carefully pack all your kitchen items. We will wrap all breakable items and pack them in specially designed dish boxes.
Single Item Packing – Simply tell us which items you want us to pack / crate and we will arrive with the materials needed to pack the items you requested.
We Pack With Your Supplies – Already have all packing materials but prefer our experts to do the actual packing? No problem, our professional movers will carefully pack all your belongings at the same low labor rates only and with absolutely no additional cost.
Contact us today to discuss your moving needs. Our professional and experienced staff will provide you with the best value for your budget and with the best customer service in the business.